We very well know what brought you here. You are looking for a professional website design company in Chandigarh to create a custom website for your business. Don't worry! Your search gets over at Vcana Global, a leading Website Design and Development Company in Chandigarh. We hold a great reputation in building visually stunning and purposeful websites.
Vcana Global's experts are competent in building a unique, modern and functional website for your business. The website will provide a visually engaging experience to your audience and inspire them to become your customers. By building your brand and boosting your leads, sales and revenue, the website will be an asset for your business.
Here are some salient features of Vcana Global's website development services:
Great expertise
Vcana Global has unrivalled expertise in building high-quality and business-growing websites for diverse clients globally. Over the years, our team has worked on many custom website development projects of varying complexity and requirements. Our team comprises skilled and knowledgeable designers, developers, marketers and IT specialists. By working passionately and collaboratively, the team members could complete the projects on time and deliver them successfully. Websites built by our specialists satisfactorily meet client requirements and expectations and provide them with the desired results and gains. That's how we earned their appreciation and loyalty.
To your knowledge, our clients come from a wide array of industry sectors, including medical, financial, ecommerce and others.
Well-versed with the latest trends
Our experts know the latest website design and development technologies, trends and techniques. They are highly skilled in building WordPress, PHP, e-Commerce and other websites. Moreover, they are adept at using various website development tools, languages, frameworks and platforms, including HTML, CSS, and JavaScript.
Perfect blend of visual appeal and functionality
Websites built by this proficient Website Design Company in Chandigarh deliver businesses the best of both worlds: visual appeal and functionality. With our visually elegant and user-friendly websites, businesses can provide the best experience to their customers. It resultantly enables businesses to achieve enhanced customer loyalty and generate repeat business.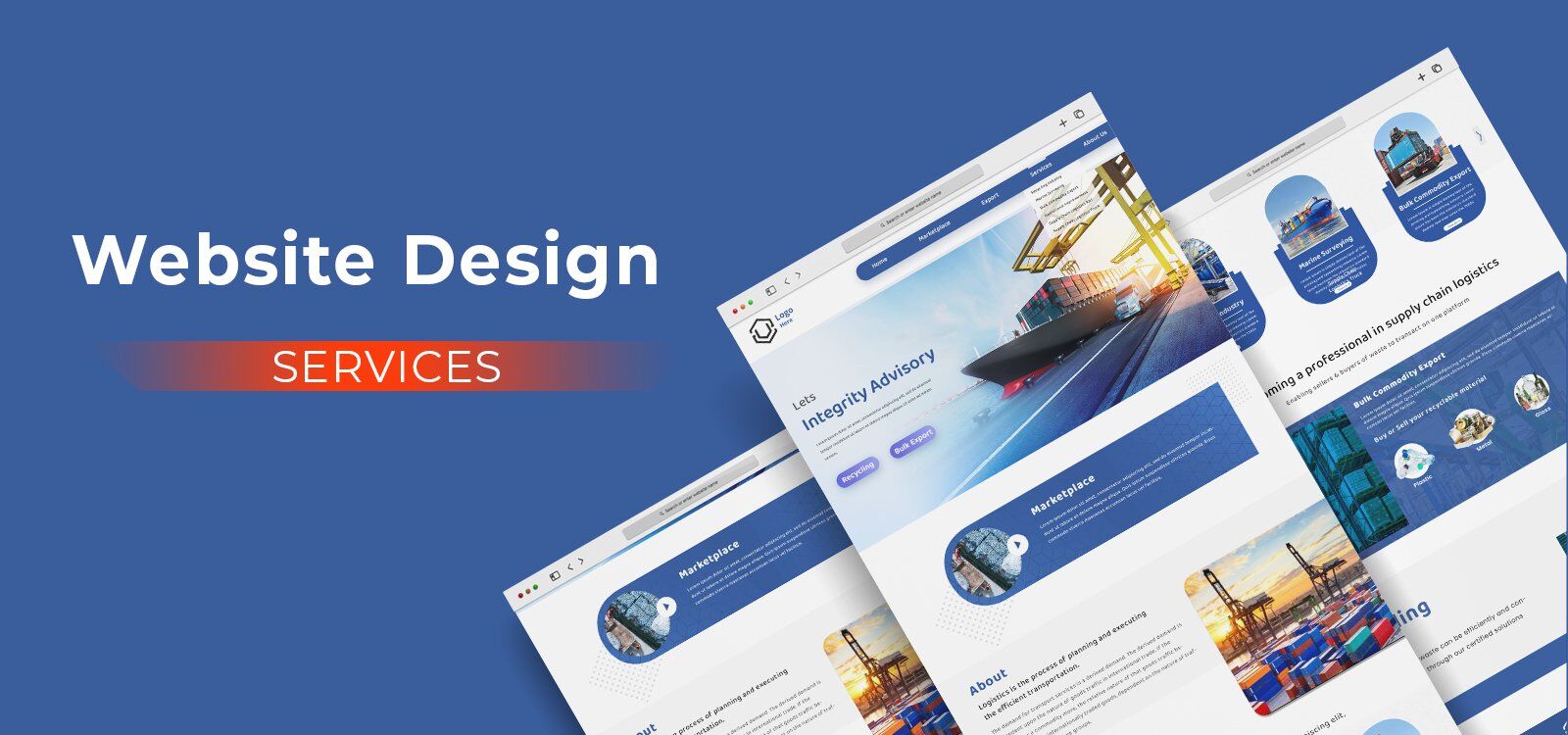 Responsive websites
Websites designed by our specialists have kept pace with the latest mobile technologies and mobile users' expectations. The websites open fast and perfectly on every device, including smartphones, laptops and desktops. Thus, they provide a seamless and exceptional experience to mobile users and inspire them to respond to your business's call to action.
SEO-oriented websites
Websites crafted by our experts not only engage customers but also grab the attention of search engines. Resultantly, they reward our clients' business by positioning their website higher on the search engine result pages. It, in turn, leads to more customer visits and sales for them. Our prowess in technical SEO and keyword-rich content creation enables us to achieve your business's SEO goal.
Provide desired business gains
Our specialists build high-performance websites that deliver the clients various intended business benefits. These include boosting brand development and building a powerful online identity for their business. Thus, generating more traffic, sales and revenue for them. Moreover, the websites help them enhance their return on investment and assist them in the achievement of their specific business goals.
Organized web development process
We take an organized website development approach from planning and strategy making, designing, coding, testing and delivery. It enables us to build and deliver the finest website products in a timely and efficient manner and to the satisfaction of our clients. During the entire process, we keep our clients updated about their project's progress and other related information.
Provide a range of digital marketing solutions
At Vcana Global, you can get a wide range of digital marketing solutions under the same roof. Apart from website design and development, we also provide enterprise application development, mobile app and ecommerce development. Furthermore, we provide blockchain development, branding and digital marketing solutions.
Our digital marketing solutions include SEO, email marketing, content marketing, affiliate marketing and social media advertising. Moreover, we provide social media management, PPC, lead generation and organic growth in follower's count. Plus, we offer re-targeting and re-marketing, reputation management and conversion optimization. Thus, all your digital marketing needs are well covered by us.
Now as you know the expertise and competence of Vcana Global, a seasoned Web Design Company in Chandigarh. This knowledge will help you hire us confidently for your custom website design and development project. To begin your website designing journey today, share your unique business needs with our experts at +91-172-5026778 or info@vcanaglobal.com. We are eager to turn your dream project into reality.