Consumer behavior has changed a lot over time with the evolving technologies in this digital era. Today, the number of internet users for finding businesses has increased way too much. According to Adaptive Marketing, in 2017, 97% of people searched online to find a local business near them. Thus, it has become important for businesses to grow their online presence with the right customers. Having a strong online digital presence creates a massive difference and eventually impacts on company's success.
Nowadays, having a website is no longer a luxury, but it is necessary for every business. Any business that wants to increase its leads, sales, profit, and market recognition needs to get its website in today's technology-dominated world. A professional website is the best way to showcase your business to potential customers and strengthen your social credibility. A professional website isn't an expensive luxury, but it's an affordable and fundamental tool that every company requires.
Today, in this blog, we will let you understand the major reasons why your business needs a website to grow faster.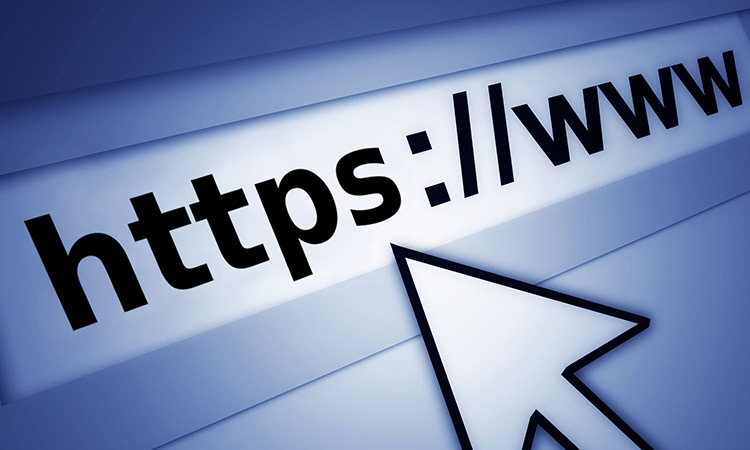 Essential reasons why your business should have a website?
1. Your customers expect it
We live in a digital era. So, to persuade new customers and to hold on to the existing ones, you will have to make it easier for them to reach you. These days, all the customers have become tech-savvy and expect you to have a website to find more information about your business. Today's customers want companies to have a better online presence to make it easy to interact with them. A well-designed website offers the customers an opportunity to discover your business fully, such as contact information, prices, and descriptions of the goods and services you offer. Moreover, companies that don't have their website nowadays are considered to be less professional.
Your website delivers your company's marketing objectives 24*7*365 days a year. Thus, companies with a website can easily generate their business and increase brand value and goodwill in front of their target audience. So, meeting all your customer's expectations is a point of entry that helps companies turn simple engagement into higher conversions and lead generation.
2. Good website wins against big brands on search engine results
Once your website is live with all the SEO-optimized specifications, you have more chances of showing up on the Google search results. When people search for a specific service or a product, your website's has a good chance of showing up in the search engine result pages. Apart from this, people can also find your website with the help of other keywords related to your services. It's an effective way for companies to get a strong customer base. Adding customer testimonials on your site is a great way to attract potential buyers as it provides social proof. Thus, having an SEO-optimized website will help your business rank well on the SERP and significantly benefit you in the long run.
3. A website helps to gain credibility
The first impression is important for convincing the consumer to stick by your company. If you want to create a strong impression of your business on customers, you must invest in a professional website. A well-built website helps in increasing your organization's credibility among all the customers. Credibility is an important factor for establishing a business in any particular industry. People only invest in companies they can trust, and having a website is the foundation for that link.
More than 50% of mobile users identify a new business by surfing on their smartphones in this digital era. So, if your company doesn't have a website, it will directly impact your reputation. According to a survey, 75% of internet consumers judge a company's credibility based on the website's design & appearance. Having a thorough and easy-to-use website helps in conveying your company's goal to your potential customers.
4. You can beat your competition
You should always remember that you are not alone in the business line. Several companies offer the same services and goods to the consumers, and most of those companies have their websites. If your competitor company is doing well compared to your business, they would have a website that consumers love to visit. The only way to beat the competition in the market is by having a better website in every aspect, including design, user experience, sales, and service. You can only stay relevant in this competitive tech-savvy field by taking your business to the online global level. Having an online presence gives various benefits to the companies to stand strong in front of the competition. A well-optimized website that ranks well on the search engines gives your business new heights.
5. Websites for local businesses are affordable and easy to setup
Many small business companies avoid setting their website as they think it is a complex and expensive procedure. The cost of building a website is one of the major concerns for many business owners. Websites are a kind of investment that gives immense returns to a business. Building and maintaining a website these days have become easier and cheaper. You don't have to be extra creative or tech-savvy for building a website. You can get in touch with professional companies in website designing and development like Vcana Global and get the support.
Moreover, getting your company's website is much less expensive than the traditional advertising methods. Thus, a website with the best SEO practices is a more cost-effective way to enter any industry. A website combined with correct digital marketing tools like Facebook Ads and Google Pixel allows the companies to target audiences.
6. A website helps in better showcasing of products & services
Presenting your company's services and products plays an important role in building a stronghold in the market. Especially when you are a start-up company, you need to focus on better presentations. So, if a company builds its website that can systematically showcase its expertise, that will benefit the business's future growth. The consumers want to look at proper displays of the company's services. So, you can add beautiful images, short video tutorials, downloadable PDF instructions to your website to make it attractive. It will help in hooking up the customers to your website for a longer time and ultimately helps in establishing a loyal customer base.
Basic tips for creating a website for your local business
So, by now, you all must be convinced that websites are very important for your business's success. Here are few tips that one should keep in mind while creating a good functional website –
1. Make sure to optimize the website for mobiles
The most preferred device for online activities these days is a mobile phone. According to a study, 60% of Google searches are done on a mobile device only. Moreover, Google also penalizes the website if it is not mobile-friendly. Thus, it has become important for every company to build a good, responsive, mobile-friendly website.
2. Design a professional-looking website
As mentioned above, a website is responsible for building credibility among the audience. Thus, to make your website look highly professional is very important to attract potential customers from the market. You can consider getting in touch with professional web designers for designing your website. It is a one-time investment that will pay you back in the long run.
3. Have a good web host
It would be best if you used a good web host to host your website. A good web host is essential as it helps the company's website to load quickly. If a visitor lands up to your website and finds it super slow, then they will bounce off from your page. 53% of people abandon the website if it takes more than 3 seconds to load on their mobile phones. Moreover, the website's slow loading time also negatively impacts your SEO rankings.
4. Add your name, address, and phone number
One of the main aims of having a website is to increase potential customers to get in touch with your business. So, it is essential to make contact details of your business such as name, address, and phone number more prominent on your site.
5. Insert social media information
While creating a website, remember to include feeds from your social media pages such as Facebook posts, Tweets, Instagram photos, etc. You should also include links and follow buttons of your social accounts on your website. A website helps in increasing your social media footprint and helps in gaining new followers as well.
Get a beautifully designed website by Vcana Global
If you also want to have a professionally designed, brand-differentiating website for increasing your sales and boosting your business, then you are at the right place. At Vcana Global, we help various businesses from different industries in building their brand. We are the leaders known for designing websites with creative UI/UX designs. Being the leading website development and website designing agency, we have built good, well-designed, user-friendly, and impressive websites. Websites created by our web developers and designers are attractive and helps to improve the conversion rate. You can also contact us for our digital marketing services to improve the rankings of your website on search engines.
If you have any query drop us an email at info@vcanaglobal.com or give us a call at 9915432198